Morgan Smithies' move to the NRL is a sign of Super League's strength, not weakness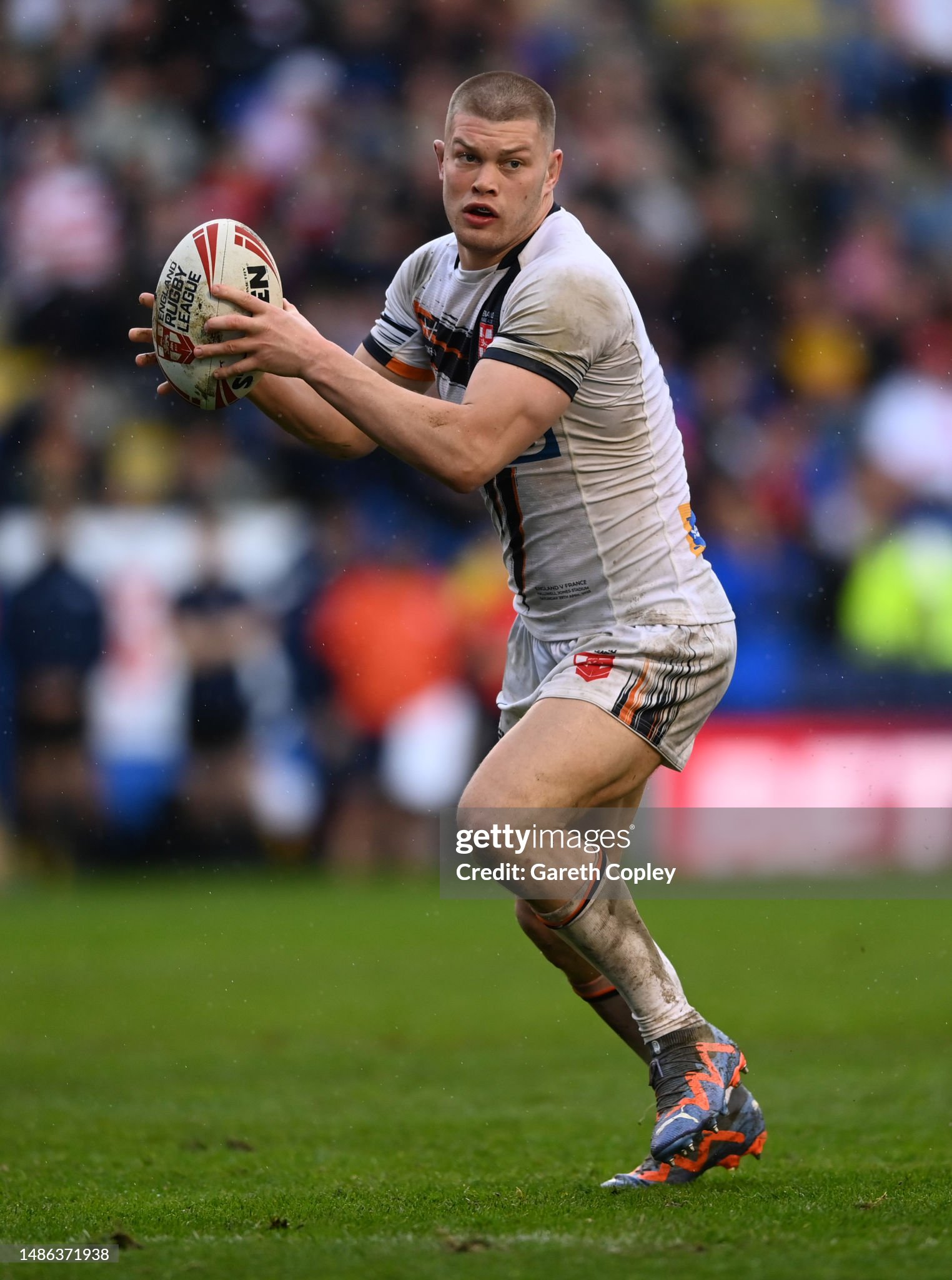 The worst kept secret in Rugby League was finally confirmed yesterday when Wigan announced the departure of Morgan Smithies to Canberra Raiders.
As is commonplace nowadays, I saw the news on social media, and just as typically I scrolled through the comments to see what fans made of it.
Most of them were as I expected, wishing him well and giving their thoughts on whether he'll be a success or not, but a couple of comments stood out, and while I didn't plan to write an entire blog post about them, I couldn't help but think about both and disagree entirely.
The gist of them were, 'this shows Super League needs to do something about the salary cap', which was followed by more comments along the lines of Wigan being punished for producing quality players.
Now, just to dive straight in and address the salary cap comments…what a load of nonsense. Yes, in an ideal world, we'd be able to match or even better the salaries on offer in the NRL, but surely the salary cap is partly designed to save reckless owners from themselves as much as it is to create a more balanced competition.
We've seen countless examples in football – where no salary cap exists – what can happen when an owner with a few pounds in the bank starts throwing their chequebook around, and within a matter of months a club that's been at the heart of its community for more than a century is close to collapse, and in some cases actually does.
Super League gets a lot of things wrong, but thank goodness they do keep the salaries in check, or unsustainable salaries could be a feature at any badly run club.
And just to expand on the point around the salaries, even if Wigan had managed to better Canberra's offer, would Smithies have stayed? It's highly unlikely, given that the NRL is a far stronger competition and he'll be playing at a higher standard. Not to mention that he'll get to experience a whole new lifestyle in Australia, although admittedly Canberra's not exactly the Gold Coast or Bondi Beach.
Australia's always been appealing for players, going all the way back to the likes of Jim Mills and Stevo. And no matter what salary Smithies might have been able to make in the UK, the chance to live in Australia will always be a temptation for young people in particular, whatever job they do.
As for the second point around Wigan losing quality players, I guess this depends on whether your cup is half full or half empty.
On the one hand, it's obviously a shame for Wigan to lose such a key player, but as fans of the British game, we should be proud that NRL clubs want to take our best players, as it's proof that we're still able to develop them.
Not just that, but it opens the door for the next young star to roll off Wigan's endless production line and it also gives encouragement to any youngsters playing the sport that opportunities can open up for them if they're good enough. I mean, put it this way – if you're a teenager living in cold and rainy England who's likely to end up just getting by each month financially, the possibility of earning a six-figure salary in Australia must be a big motivation when it comes to deciding whether to really give Rugby League a crack.
Oh, and another thing. Wigan received a significant transfer fee for Smithies, and that money will no doubt be pumped back into the club, which will make them even stronger financially. Now this might just sound like good news for Wigan, but it's good news for the game as a whole to have financially strong clubs, especially if they're going to pay transfer fees to smaller British clubs for their best players, which in turn boosts their coffers.
So yeah, actually getting money from the Aussies and pumping it back into our game might not be such a bad thing after all, and over the long term it's a far better way of building a club than throwing bouncy cheques at it.
And if we really want to start competing with the NRL, it'll take more than an inflated salary cap to do it.